Hopkins Portland, OR: President's Day of Service - Urban Farm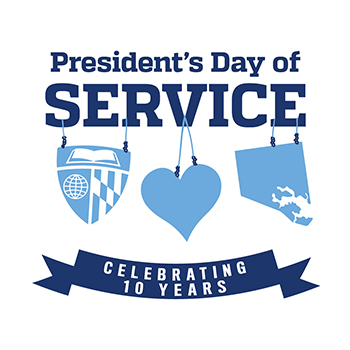 Event Date: Saturday, October 13, 2018
Start Time: 10:00am
End Time: 12:00pm
Hopkins Portland, OR

Join fellow Hopkins alumni and friends as we join in with our Baltimore family for the 10th Annual President's Day of Service! Your Hopkins Portland alumni community has set up a service opportunity with the Albina Cooperative Garden. Their mission is to grow food to share with coop members, community members, and especially those in need. The farm also educates schools and others about the importance of growing healthy food and other plants for healthy habitats.

Volunteers will be doing a variety of activities, all of which are needed to grow organic food in a farm setting. Typically these will include: weeding, spreading compost/woodchips, composting, digging, planting, watering, transplanting, harvesting and pruning. Volunteers should plan to bring (or wear) outdoor/gardening gear per the weather, a water bottle and gloves. Tools will be provided onsite.
 
Volunteers must be 10 years of age or older to attend this project; any volunteer under age 16 must attend with a parent or adult chaperone.
All volunteers under 18 are required to bring a Youth Volunteer Release Form signed by their parent or legal guardian. Please bring this waiver with you. 
If you plan to bring children or guests you MUST reserve slots for them. 
The Hopkins Portland alumni chapter would like to invite you to join us at Labrewatory after the service day to enjoy some snacks and drinks on us!