Civil Rights icon Minnijean Brown Trickey to speak at annual Johns Hopkins MLK Jr. commemoration event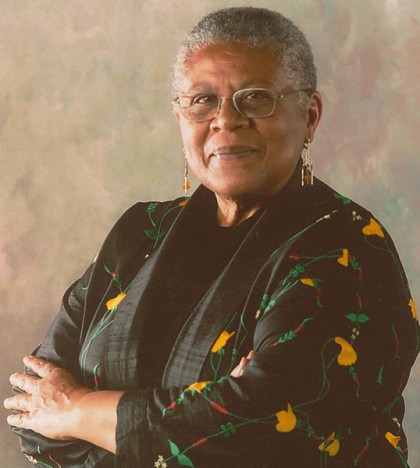 American Civil Rights icon and activist and Minnijean Brown Trickey, one of the Little Rock Nine—a group of African-American teens who desegregated Central High School in Little Rock, Arkansas, in 1957 under the protection of federal troops—will be the keynote speaker next week at Johns Hopkins' 36th annual Martin Luther King Jr. Commemoration.
Brown Trickey was barely 16 when she was catapulted to the forefront of the Civil Rights Movement as one of nine African-American students selected to attend Central High following the Brown v. Board of Education Supreme Court decision of 1954. The students were prevented from attending their first day of classes because the Arkansas National Guard, deployed by Gov. Orval Faubus, formed a blockade around the school. Days later, President Dwight Eisenhower intervened by ordering the 101st Airborne Division to escort the teenagers past the angry mob of protesters who had assembled.