Alumni Survey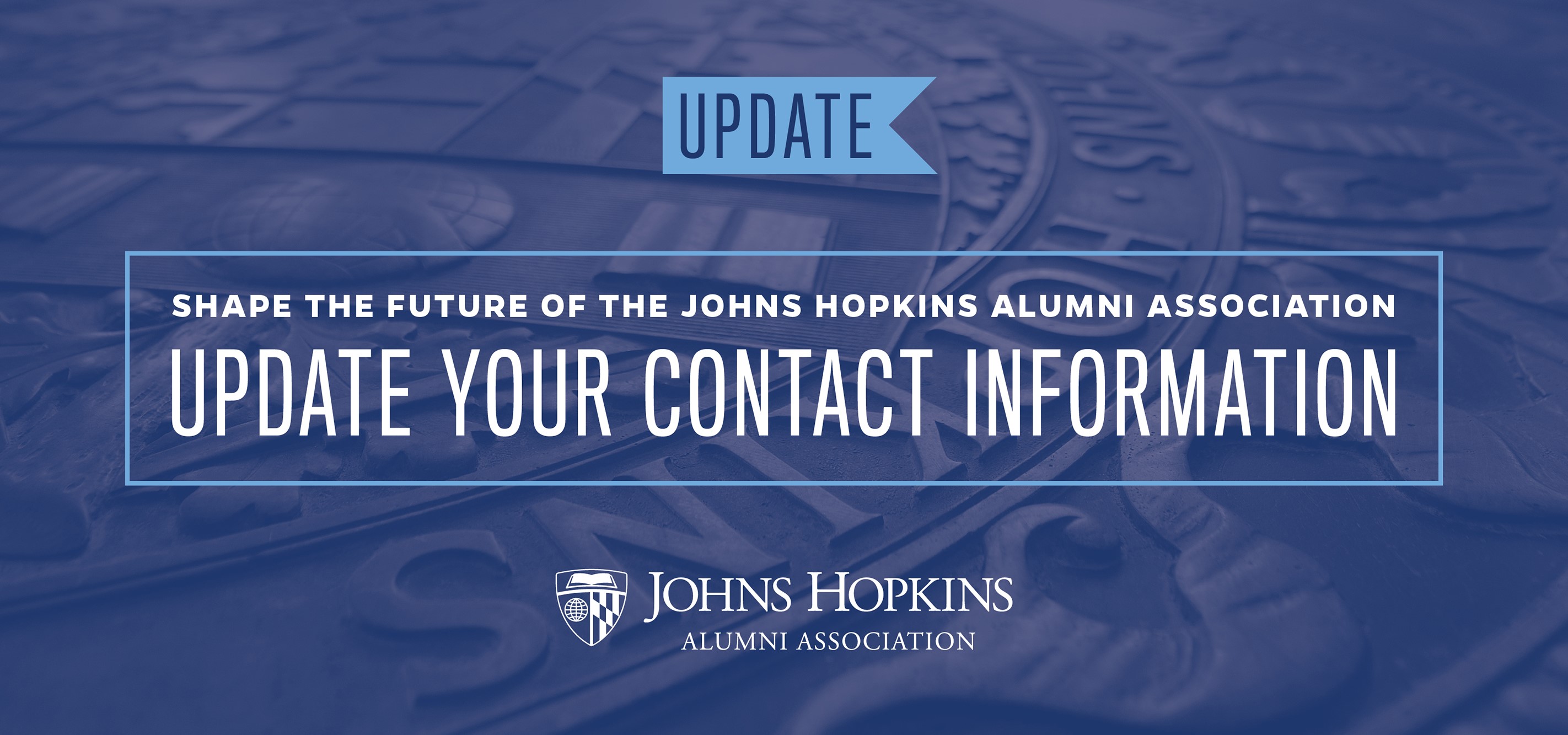 The Johns Hopkins Alumni Survey is coming – are you ready?
The Johns Hopkins Alumni Association is looking ahead,  Our goal: to evolve to meet the changing needs of Johns Hopkins alumni. After all, the Alumni Association is our Association.
To gauge what's working, what's not, and what you'd like to see next, the Association will release the Alumni Survey in January 2019. The results of this survey will help us plan for our Association's future.
To receive your EMAIL survey, make sure we have your most up-to-date contact information.  Visit alumni.jhu.edu/form/updateinfo or call 800-JHU-JHU1 (410-516-0363).
Thank you for being an active participant in the future of our Alumni Association and the Johns Hopkins community.
Sincerely,
Susan deMuth
Executive Director, The Office of Alumni Relations
The Johns Hopkins University