Seniors & Young Alumni Leadership Symposium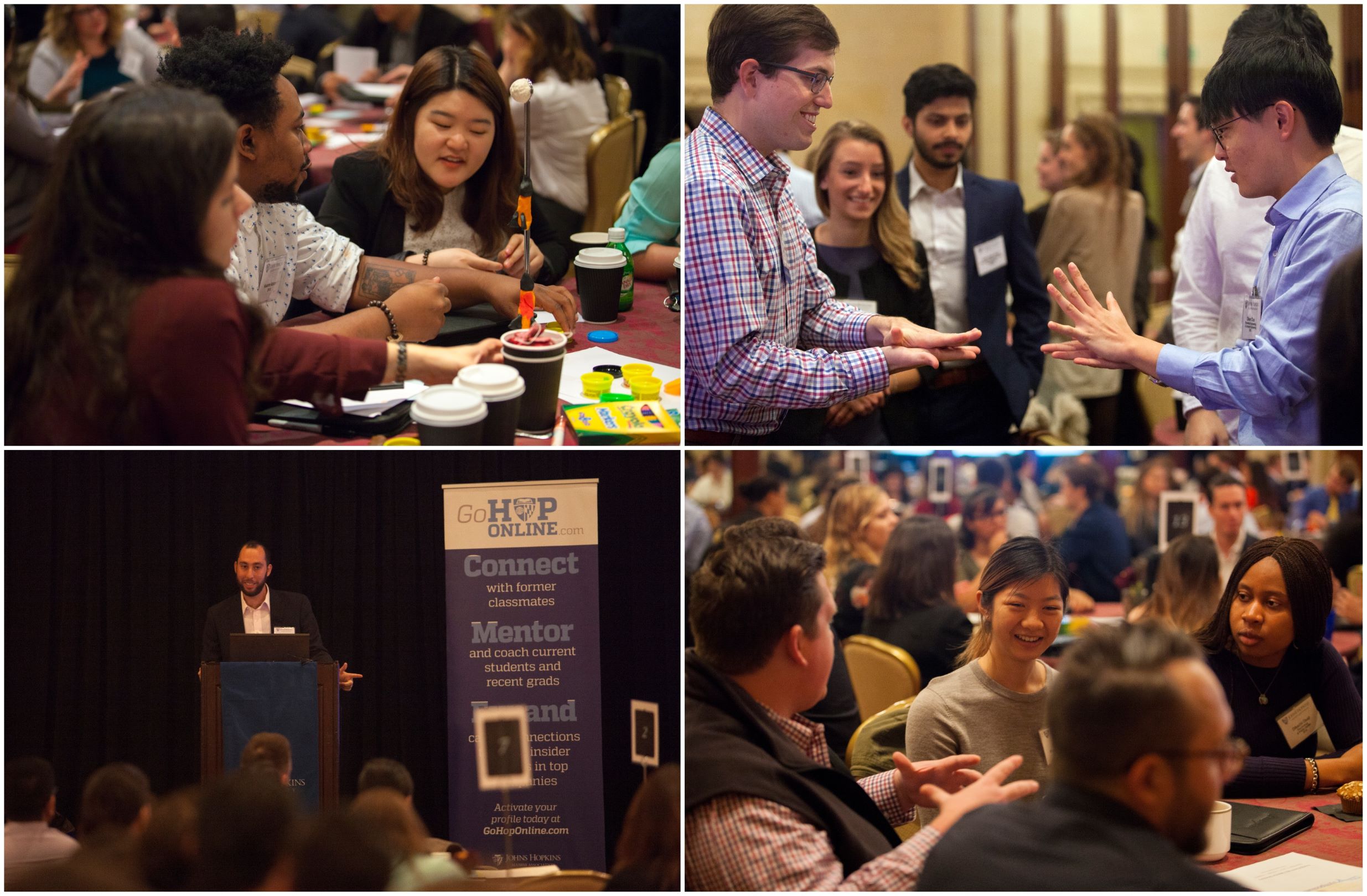 40 Young Alumni. 90 Seniors. 1 Day.
The 9th Annual 2018 Seniors and Young Alumni Leadership Symposium will take place on Saturday, October 27th, 2018  from 9:30 am - 5:30 pm and will be an opportunity for JHU seniors to interact with recent alumni in small group settings, larger Q and A breakout sessions, and a networking hour while taking a step away from campus to enjoy the event spaces at beautiful Camden Yards*. 
Seniors are invited to apply to interact with alumni from industries including:
AI & Machine Learning, Financial Analysis, Consulting, Film Production, Journalism, Advertising, Big Tech, Law, Threat Analysis, Psychology, Art, Engineering, Government, Healthcare, Teaching and others!
The heart of Symposium is its unique and meaningful 1:1 interactions that cannot be found at other networking events where participants are not able to spend the day together or may be largely outnumbered. In years past both students and alumni have raved about the opportunity to interact and learn from one another and mentorships have been formed that last anywhere from the day to long beyond.
Do not miss out on this powerful and unique opportunity.
*Transportation, breakfast, and lunch will be provided