Seniors & Young Alumni Leadership Symposium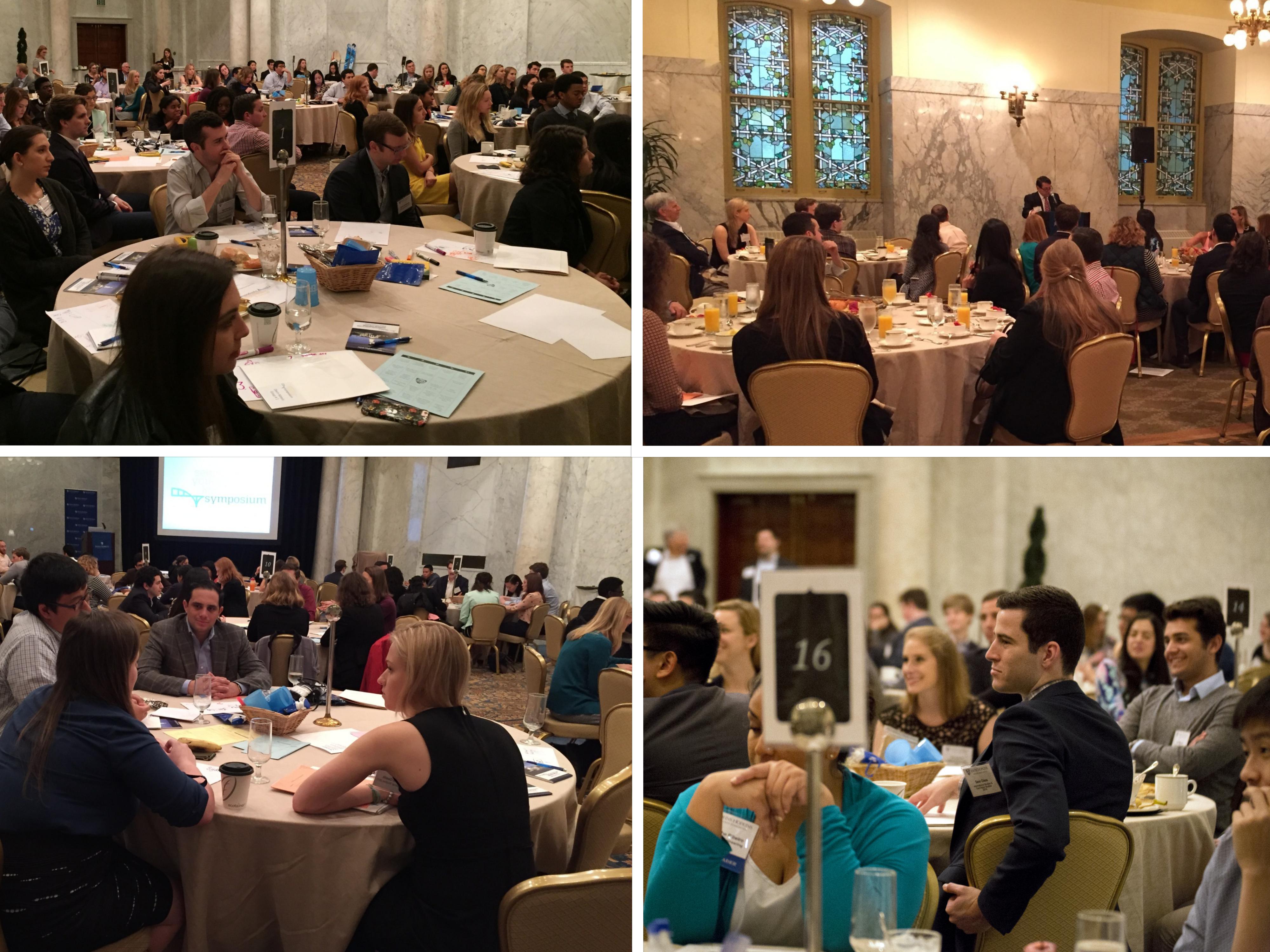 Are you ready to make inspiring connections and realizations that will last a lifetime?
The Seniors & Young Alumni Leadership Symposium is an annual event that provides outstanding seniors and young alumni with the opportunity to come together and learn from one another. The 2017 Symposium welcomed 42 young alumni from around the country to join 70 seniors in Baltimore for a day of reflecting, connecting, and pursuing their individual paths. 
Our Young Alumni come from a variety of backgrounds and career paths, including finance, banking, research, engineering, law, film and acting, publishing, politics, public and foreign policy, consulting, health care, education, business, academic administration, communications, development, and philanthropy. 
Our Students are a diverse group of seniors actively involved in leadership across campus. 
The heart of Symposium is its meaningful 1:1 interactions. The Symposium experience offers a variety of small mentor group sessions that allow students and young alumni to get to know one another in significant ways. Each mentor group is composed of 2-3 alumni and 4-6 seniors who share similar backgrounds and aspirations. Alumni facilitate many of these sessions, and become mentors for students throughout Symposium and beyond.
Guests during the 7th annual Seniors and Young Alumni Leadership Symposium had the opportunity to hear from alumni who are thriving in their respective fields including Nick Gilson, KSAS '11, founder and CEO of Gilson Snowboards, and Liz Specht, WSE '09, food scientist.  Students were able to forge meaningful connections and left the Symposium with a renewed sense of energy towards their steps after Hopkins and enthusiasm for the Alumni Association.