Step Up 2020 Upcoming Events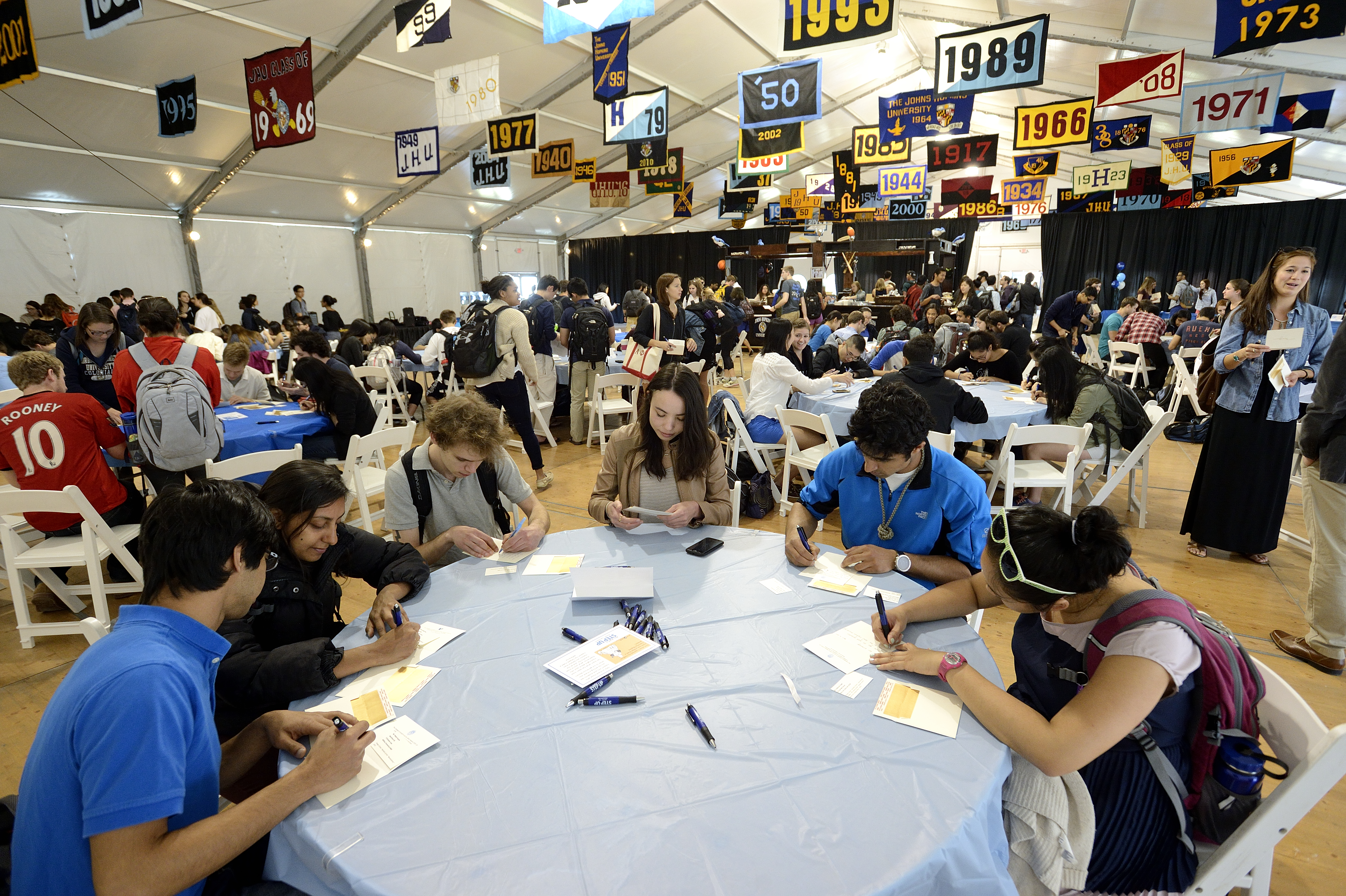 <Updated 3.16.2020>

Step Up 2020
Due to the global COVID-19 outbreak and the postponement of Alumni Weekend 2020, events for Step Up 2020 have been postponed.

Step Up 2019
Monday, April 1: Pics for Professors
12-3pm, Levering Courtyard
Pics for professors offers students the chance to thank a professor with a nice message on a whiteboard that we then email to that professor.
Tuesday, April 2: Totes for Tots
12pm – 3 PM, Levering Courtyard
Totes for tots is a collaboration with the Johns Hopkins Charlotte R. Bloomberg Children's Center where students get the chance to make care bags for families with children at the center.
This event is sponsored in part by the Johns Hopkins Alumni Association.
Wednesday, April 3: Senior Class Gift Event
12pm – 3pm, Levering Courtyard
Senior Class Gift Event – Senior Class Gift will be using a prize wheel to solicit donations from seniors at Homewood
Thursday, April 4: Thankful Thursday
12pm-3PM, Reunion Tent on Decker Quad
Thankful Thursday in the Tent - This is our biggest thankful Thursday of the year where students get a sneak peek inside the reunion tent and will be writing kind messages on postcards for alumni returning for reunion. We will have many Baltimore themed treats on hand.
Saturday, April 6th: Tailgate and BBQ
11:30am-2:30pm, San Martin Garage
This year we are having a tailgate and BBQ before the Lacrosse game in the San Martin parking lot. There will be t-shirts to wear to the game for the first 250 students as well as Johns kabobs, food, music, games, a photo booth, and more.
This event is sponsored by the Parents Fund.