JHU How-To Series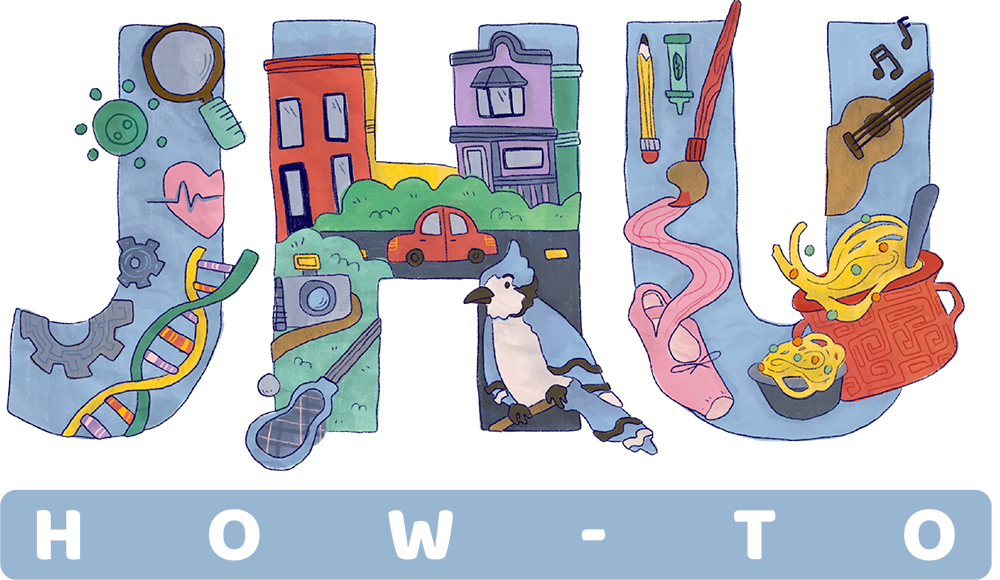 The Reunion & Homecoming team is excited to launch the new JHU How-To Series! The goal of this program is to showcase numerous "how-to" videos that highlight the skills and passions of our talented alums. We all know the phrase "you learn something new every day", but realistically – how often can you sit down and learn all the things you wish you knew? Well, JHU How-To will also serve as a resource for the Hopkins community allowing the chance to learn something new in the pockets of your time. 
However, there's a twist which sets JHU How-To apart from our usual programming. We're leaving the educational curriculum to our world-renowned faculty and turning the mic over to our Hopkins alumni to educate and share. JHU How-To is by the people, for the people, a passion project, if you will.  
If we have learned anything during the past few months, it is that we need to come together during these trying times. Our hope is that this program will give our alumni the opportunity to share what they love the most with others, and help those who may be looking for a new hobby or passion a place to find something new to light a spark within them. 
Interested in sharing your passions with the Hopkins community? Fill out the How-To interest form located here, and someone from the Reunion Team will follow up with you!
Videos will be posted every Tuesday which will now be known as How-To Tuesdays! Videos can be found at @jhu_alumni on Instagram, Johns Hopkins Alumni Association on Facebook, and on the Johns Hopkins Alumni Association YouTube channel.
Check out our latest JHU How-To videos below: