There is an issue with the authentication process of alumni email accounts which has impacted user access.
We are currently working with Microsoft to resolve this issue. In the interim, access your alumni email account using the following link:
https://outlook.com/alumni.jh.edu
.
Thanks for your patience.
GoHopOnline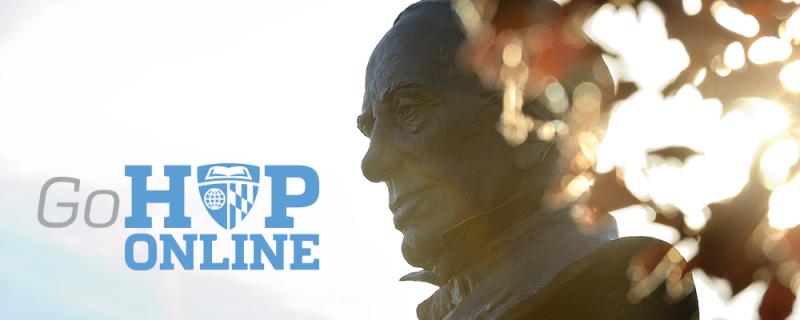 The Johns Hopkins worldwide alumni network, with more than 215,000 alumni, possesses a wealth of talent and opportunity that is unmatched. But how can we harness the power of that network and easily connect with each other across continents and time zones? 
GoHopOnline.com replaces JHU Connect with a secure space that links you with your trusted Johns Hopkins University community. Easy sign-on and sync up with Facebook and LinkedIn let you quickly connect with the people you need to grow and refine your personal and professional networks. Social media feeds keep you updated on Hopkins news, chapters, resources, programs, and more.
Find a Hopkins friend, mentor, or event. Find a job or internship. Activate your profile today at GoHopOnline.com.