Virtual Networking | Tapping Into the Alumni Network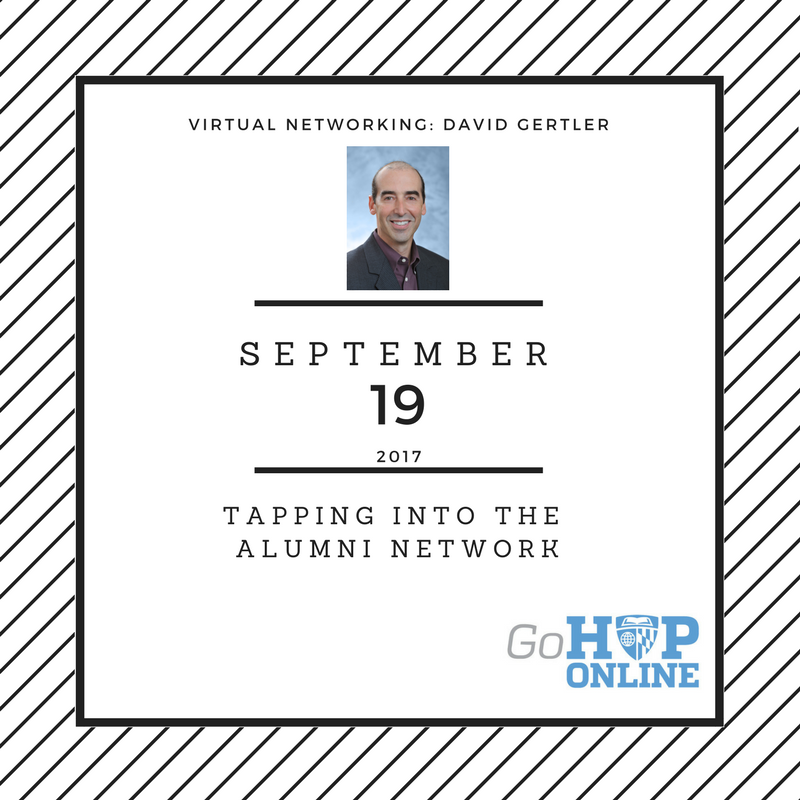 Join us for a highly valuable and interactive discussion about networking for career and professional development.  David will host our kickoff session of the Fall Networking Webinars.  In this session, each alumni will have the opportunity to briefly answer three questions in an innovative format designed to facilitate networking in a webinar setting.  There will also be an interactive discussion following a brief overview about the goals of the Networking Webinars and alums are encouraged to share their views and interests.
Our Presenter | David Gertler
David Gertler is the CEO and co-founder of Treble and has over 25 years experience in software, technology and cybersecurity.  During this time, he has held executive positions at several multi-billion dollar technology companies, leading rapid growth through innovative management and team-based leadership.  Mr. Gertler also co-founded two non-profits:  STEMulatingMinds - helping inspire today's youth to explore careers in technology; and RAN - an organization dedicated to helping engineers, mathematicians and scientists to become more effective at career networking.  David earned his BS and MS in theoretical and applied mathematical modeling from Rensselaer, a second MS in electrical engineering from Johns Hopkins and his MBA with distinction from The Wharton School.