Hopkins New York & Society of Peabody Alumni: Music & Mayhem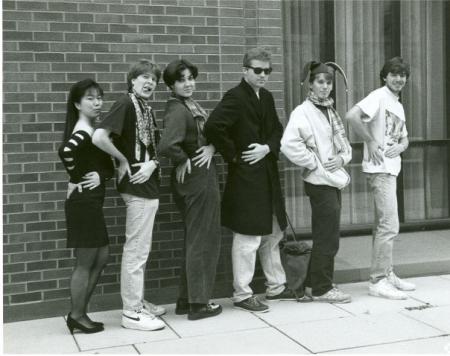 Hopkins New York & Society of Peabody Alumni
Just in time for April Fool's, join Nancy Kito (Peabody '91) and the (in)famous Peabody Ad Hoc Ensemble for a concert of music, madness, and mayhem.  Followed by an informal reception (light bites and beer).  It'll be sure to entertain you and keep you in stitches! 
Music of Chopin, Handel, Tom Lehrer, P.D.Q. Bach and others.  Special guest, performance artist Killy "Killer" (Mockstar) Dwyer.  With pianist Jiayin Shen (Peabody '11 ).  The Peabody Ad Hoc Ensemble:  Nancy Kito, Johanna Andrews, David Bell (double degree Peabody voice & Hopkins math), Craig Kirkland, Susan Hahn & Lorne Graham.
The Peabody Ad Hoc Ensemble follows the proud comedy/music tradition of that baroque rascal P.D.Q. Bach, and was formed during Kito's student days.  Following standing-room only concerts at Peabody (unusual for classical music), the ensemble's proudest moment was being showcased on the Lisner at Noon concert series at George Washington University (1992).  Just getting there was a comedy routine in itself, Kito squeezed 15 musicians, an entire drum set, a bassoon, a double bass, 2 cellos, a bass guitar and amp into the Peabody van, and even managed to get everyone back in time for orchestra rehearsal!