Healthcare Affinity Chicago | The Development, Status, and Future of Palliative Care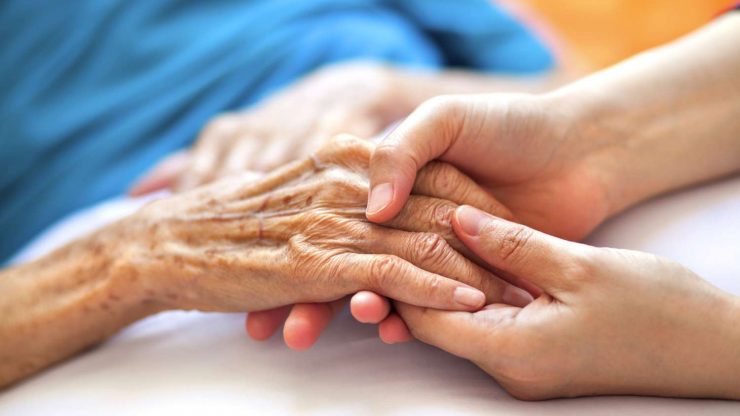 Event Date: Thursday, July 12, 2018
Start Time: 7:00pm
End Time: 9:00pm
The Development, Status, and Future of Palliative Care
Join our Chicago Healthcare Affinity Group for a dinner and discussion event with Dr. Martha Twaddle!
Enjoy a meal including drinks at D.O.C. Wine Bar in Lincoln Park while hearing from an expert as she discusses with you the development, status, and future of palliative care.
What is palliative care, and what impact does it have on patients, families, caregivers, providers, and hospitals? How does palliative care differ from 'traditional' approaches such as hospice or pain management? Is there a trade-off in quality of life and elongating end-of-life? Are there any cost-savings associated with this approach?
By dessert, you should feel well-acquainted with the true definition of palliative care and have a better understanding of what this field means to healthcare.
Martha Twaddle, MD, FACP

FAAHPM, HMDC
Dr. Martha Twaddle combines nearly thirty years of experience in the care of seriously ill people and their families in a variety of areas of service. She currently serves as the Medical Director for Palliative Medicine & Supportive Care at Northwestern Medicine - Lake Forest Hospital. Her academic work includes developing curriculum, guidelines and models of care for healthcare professionals to provide care for the seriously ill in all settings. In addition, at Northwestern University Feinberg School of Medicine, she works with teams that are evaluating the impact of communication skills training on healthcare culture along with creating and testing systems of care for seriously ill people and their families across settings of care. On behalf of the American Academy of Hospice & Palliative Medicine (AAHPM), Dr. Twaddle serves as the Co-Chair for the National Consensus Project for Quality Palliative Care, which is revising the clinical practice guidelines for the field.
Dr. Twaddle's unique talents and contributions to the field of Palliative Medicine have helped increase the understanding of and access to this continuum of care, regionally and nationally. In 2013, she was named one of the 30 most influential visionaries in Hospice and Palliative Medicine by nomination of her peers via the AAHPM. She served as President of the AAHPM from 2002-2003 and on the AAHPM Board of Directors from 1997-2004. She represented the AAHPM in the creation of the initial NCP Guidelines published in 2004. She was honored with the inaugural AAHPM Josefina B. Magno Distinguished Hospice Physician Award in 2005. She was recognized in 2016 as a Distinguished Alumni of Purdue's College of Science and "an exemplary educator and pioneering contributor to end-of-life care" as the recipient of the Compassion in Action Award by Hospice of the Valley and Santa Clara University in 2015.
After graduating summa cum laude from Purdue University, Dr. Twaddle received her medical degree from the Indiana University School of Medicine in Indianapolis and completed her residency in Internal Medicine through Northwestern University McGaw School of Medicine, where she was Chief Resident.  She currently serves as an Associate Professor of Medicine for Northwestern University Feinberg School of Medicine and is board certified in Internal Medicine and Hospice and Palliative Medicine.