Sponsored by JHU's Arts, Entertainment, Media, and Entrepreneurship Affinity

Whether you're an expert at parsing camera angles and jump cuts or you just want a crash course on film appreciation, this mini-class will allow you to explore the many ways that films make meaning. Participate in a frame-by-frame analysis of a film clip from Bong Joon-ho's Parasite ​and discover how to enhance your viewing experience through an understanding of cinematography, sound, and editing.

Parasite is a 2019 South Korean dark comedy thriller following members of a poor household scheming to become employees of a much wealthier family by posing as unrelated, highly qualified individuals. The film premiered at the 2019 Cannes Film Festival, where it become the first Korean film to win the Palme d'Or. The film received numerous accolades, with six nominations at the 92nd Academy Awards, including Best Picture, Best Director, and Best International Feature Film. At the 77th Golden Globe Awards, the film won the award for Best Foreign Language Film. It also became the first non-English film to win the Screen Actors Guild Award for Outstanding Performance by a Case in a Motion Picture. 

MEET OUR SPEAKER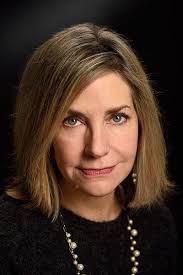 Linda DeLibero is Senior Lecturer and Special Advocate for Alumni and Outreach in the Film and Media Studies program at Johns Hopkins University, where she teaches film history and aesthetics. She was director of the film program from 2001-17 and served as Co-Director of the JHU-MICA Film Centre from 2015-18.  She received an MA in the Writing Seminars at JHU in 1989 and has published on film, media and cultural studies since 1990 in a wide range of publications, including ASAP/Journal, Raritan, Book Forum, The Hopkins Review, The Village Voice, VLS, The Boston Review, In These Times, and Newsday. Her monthly podcasts on film can be heard on Dan Rodericks' Roughly Speaking, located on the Baltimore Sun website.