Affinity : VAN and President's Day of Service| the Green Road Project with JHU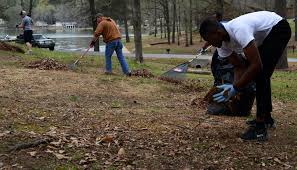 Event Date: Saturday, October 13, 2018
Start Time: 8:30am
End Time: 1:30pm
Sponsored by the Student Veterans Network and Veterans Affinity Network. 
On October 13th, the Student Veterans Network will be volunteering at the Green Road Project and would like you to be a part of this as well. This project is aimed to beautify a garden that is used by wounded veterans as a place to connect, de-stress and honor the fallen. Consider volunteering your time to help with maintaining the garden by working on trail maintenance (clearing debris on pathways, cleaning up flower beds, trimming bushes and trees, moving logs & weeding). This is a great chance for you to honor our military for their service to the country and to connect with other Carey members of SVN and meet JHU Alumni!
To Register contact Alexandra Wibowo at wibowo@jhu.edu or F. Branden Anderson at fander12@jhu.edu with completed forms. 
Support the President's Day of Service and our Veterans' Groups by coming out and enjoying the day!